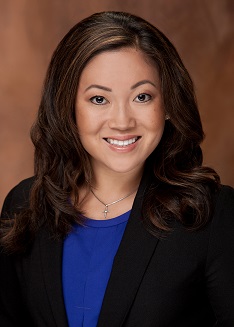 Dr. Alyssa Takeda
Doctor of Dental Surgery
Dr. Takeda was born and raised in Fresno, California and graduated from California State University, Fresno. She was exposed to dentistry at an early age with her father and aunt being dentists. It was during college that she had the opportunity to assist her father through local dental mission trips, which ultimately led to her decision to pursue a career in dentistry. She graduated from the University of the Pacific School of Dentistry with honors as a member of the Tau Kappa Omega dental honor society. During dental school, she continued to provide service to those in need through the school's annual mission trip to Fiji. Upon graduation, Dr. Takeda returned to Fresno to complete a one year General Practice Residency.
Dr. Takeda always aims to provide superior patient care and to treat patients with the same consideration that she would for her family. She wants each patient to feel like they are a partner in their oral health care treatment. Dr. Takeda is committed to continuing to educate herself on the latest techniques in dentistry in order to provide the utmost patient care.
In her spare time, Dr. Takeda enjoys exploring the outdoors with her husband and two young sons. They usually love to travel but lately have been taking advantage of the beauty in our own backyard. Dr. Takeda's always trying out new recipes, looking for good book recommendations, and challenging her husband to various fitness competitions.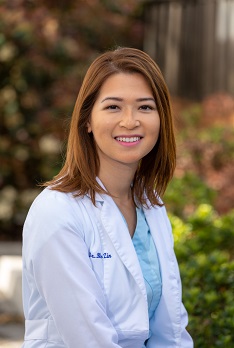 Doctor of Dental Surgery

 is a Bay Area native and grew up in Daly City, California. She obtained her Bachelor of Science degree in Biochemistry and Molecular Biology from UC Davis. She received her Doctorate of Dental Surgery from University of the Pacific Arthur A. Dugoni School of Dentistry in San Francisco. She has been in the dental field for over 8 years.

 is best known for her attention to detail and always placing the needs and comfort of her patient's first. Her passion for dentistry stems from her desire to help others and make the world a better place by improving people's daily lives through oral health. She has advanced training in implants and surgical procedures, and is a certified Invisalign® provider. She thoroughly enjoys giving patients a new smile through smile makeovers. 

  has gone on numerous humanitarian trips to provide free dental care to the less fortunate populations in developing countries. In addition to her work internationally, she has received community service awards for her volunteer work in the Bay Area communities.
Her interests outside of dentistry include traveling, watching basketball and football, and hanging out on a beach.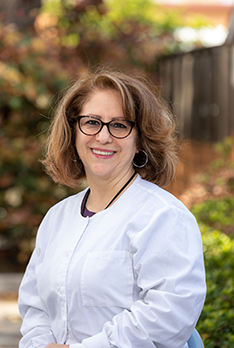 Homerya
Dental Hygienist
Homerya has been in the dental field for over 20 years and loves educating patients on how to best keep their teeth clean and healthy. She is great at cooking Persian cuisines and loves to travel with her husband and three children.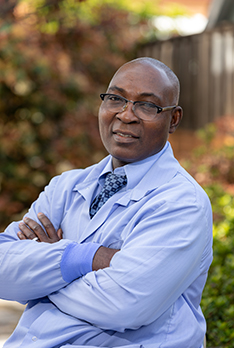 Charles
Dental Hygienist
Charles has a degree in Dental Hygiene and has been practicing dental hygiene for over 20 years. He is married with two children and is proud grandfather. Outside of the office, he enjoys listening to classical music and spending time with his 14 year old son.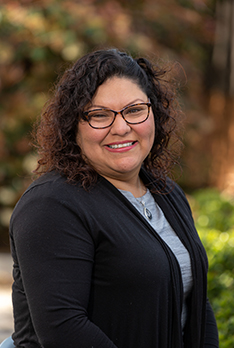 Marybelle
Front Desk
Marybelle has worked in the dental field for over 10 years as a dental assistant and treatment coordinator. What makes her so great at her job is that she loves being organized and helping people. She enjoy going on hikes and taking long naps after.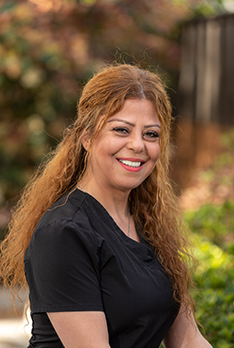 Randa
Dental Assistant
Randa is known for her gentle touch and keeping her patient comfortable during dental appointments. She has 14 years of experience working as a dental assistant and is always looking to enhance her clinical skills. Outside of dentistry, Randa loves spending time with her son and dancing.