Vaping and Its Effects on Dental Health
Posted by BLISS DENTISTRY on Apr 22 2021, 07:44 AM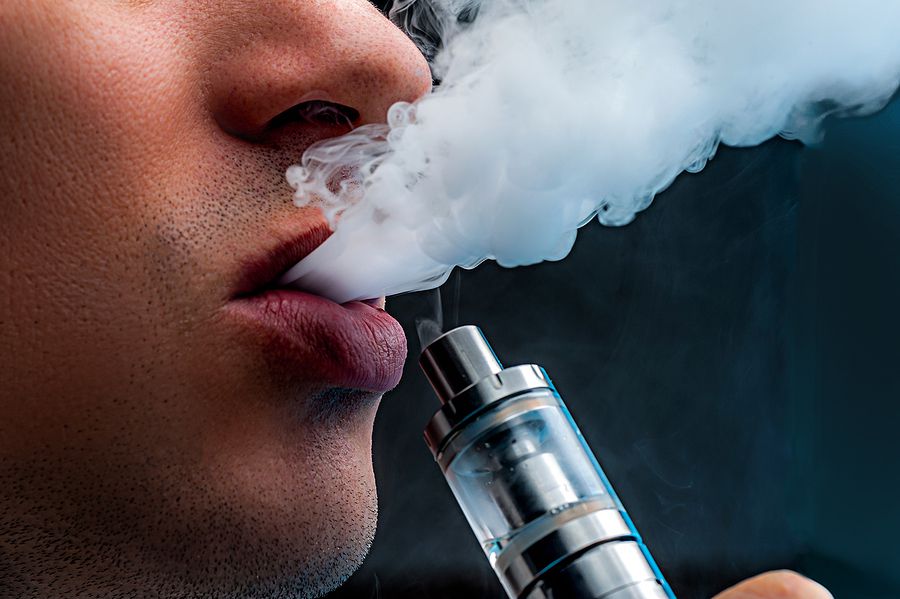 Nowadays, the use of electronic cigarettes (e-cigarettes) has become more common. This popularity is due to the misconception that vaping is less harmful than cigarettes. 

But is this true?
E-cigarette users tend to have lower nicotine concentrations in their blood than tobacco smokers. They also like the fact that e-cigarette vapor is not as smelly as traditional cigarette smoke.
However, that does not mean that vaping is completely safe. You need to consider the effects of vaping on your dental health. Recent research shows that 43% of people using e-cigarettes suffer from some kind of oral disease. 
Effects of Vaping on Dental Health
According to a study, e-cigarette vaping aerosols contribute to a significant increase in microbial adhesion in the enamel, especially in pits and crevices. This can lead to teeth decay, cavities, and gum-related diseases.
E-cigarettes usually have a propylene glycol (PG) component, which is a carrier for nicotine. This compound can cause dry mouth, which refers to less saliva to keep your mouth wet. This condition can increase the chances of other dental problems. 
Inflamed and Unhealthy Gums
The nicotine content in vaping aerosol causes gingivitis, which manifests as gum inflammation and swelling. This condition can progress to a more severe infection called periodontitis.
PG can also damage the tooth enamel and soft tissues in your mouth. This compound breaks down into acids that soften the teeth and cause tooth decay. 
Oral Cancer
Traditional tobacco smoking is cancerous, and so is vaping. Vaping juice contains nicotine, THC, and other harmful chemicals that cause oral cancer. 
Other Side Effects of Vaping
The negative impact of vaping does not stop in your mouth. Like any other smoking habit, inhaling the vapor of e-cigarettes can potentially damage your body. 
Vaping is linked to an increased risk for: 
lung cancer 
asthma and chronic respiratory ailments
heart attack or cardiac arrest
high blood pressure
bladder cancer
You may also experience less serious side effects like sore throat, coughing, dizziness, headaches, vomiting, and dry eyes.
How to Limit Vaping Side Effects
Use nicotine-free vaping.
Check the list of ingredients. Watch out for titanium dioxide and other dangerous chemicals.
Limit yourself to e-cigarettes with one flavor. More flavoring agents mean more chemicals.
Drink lots of water inhaling.
Brush your teeth after using e-cigarettes. 
The best way to avoid the side effects of vaping is to quit smoking e-cigarettes altogether.  
Consult your dentist if you have more questions about your oral health and vaping. Call Bliss Dentistry at 408.963.6678 or schedule an appointment online.