Oral Cancer
Posted by Bliss Dentistry on Sep 23 2019, 11:24 AM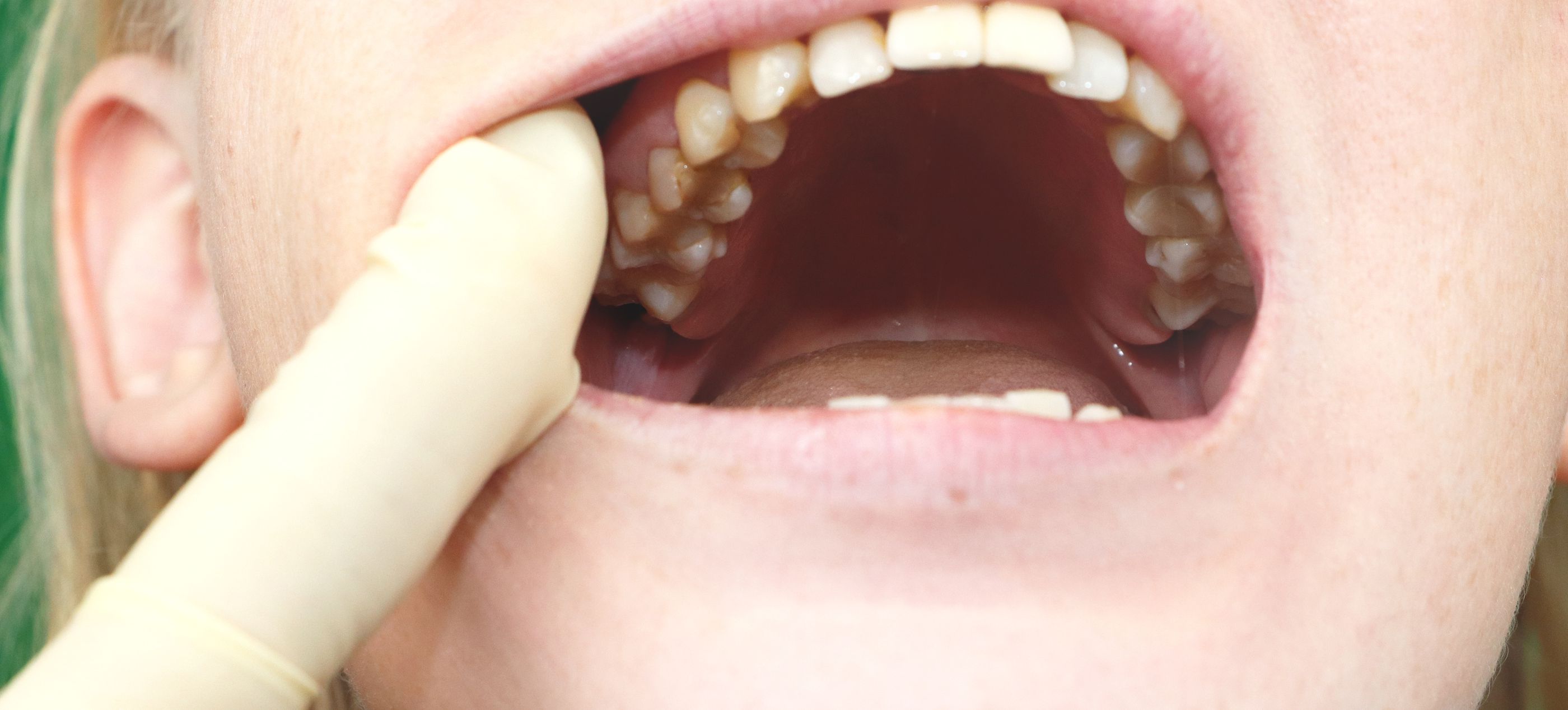 In the U.S, oral cancer treatments have led to over half of oral cancer patients surviving. When this condition is caught early, the chances of successful treatment are also high.
Though the dentist primarily keeps an eye to catch any early signs of oral cancer, it is also important to be able to spot warning signs and bring it to their attention immediately.
Causes
Tobacco and alcohol consumption: Tobacco use of any kind, can put you at the risk of developing oral cancer. Heavy consumption of alcohol could also increase its possibility.
Diet: A diet low in fruits and vegetables can significantly play a role in oral cancer development.
HPV: Sexually transmitted diseases such as human papillomavirus (specifically the HPV 16 type) can potentially lead to the chances of attaining oral cancer.
Age: Oral cancer most often occurs in people over the age of 40.
Sun Exposure:Exposure to UV rays of the sun can also cause lip cancer.
Signs and Symptoms
Cancer can occur anywhere in the mouth, including the lips, tongue, throat, salivary glands, pharynx, larynx, and sinuses. Early detection is crucial in overcoming oral cancer.  We advise visiting your doctor right away if any of the below symptoms persist for more than two weeks:
Sores, swellings, lumps or thick patches anywhere in or around the mouth or throat
Areas appearing red with the presence of white lesions in the mouth or lips
A continued sensation of a lump or object stuck in your throat
Swellings that cause discomfort while wearing dentures
Numbness, pain or tenderness anywhere in your mouth, including your tongue
Pain in the ears but without any significant loss of hearing
Trouble moving jaw or tongue, or problems while chewing, swallowing or speaking
Teeth loosening with no apparent dental cause
Lingering soreness in the throat
Diagnosis
Oral cancer can spread really quickly and early detection is key. An oral cancer examination can detect the early signs of cancer, it is a painless procedure and can take up to a few minutes. Your dentist would perform the diagnosis during regular dental check-ups. It involves checking your face, neck, lips, and entire mouth thoroughly to identify the possible signs of cancer.

Treatment
Oral cancer that is detected earlier can be treated with surgery or radiation therapy.  Cancer discovered and diagnosed at later stages may require a combination of treatments. For instance, radiation therapy coupled with chemotherapy is often given at the same time.
Another treatment option is called targeted therapy, which is a newer type of cancer treatment that uses drugs or other substances to precisely identify and attack cancer cells. The choice of treatment largely depends on the patient's general health, the type and size of the tumor, and whether the cancer is malignant.
Specialists who treat oral cancer include:
Head and neck surgeons
Dentists who specialize in surgery of the mouth, face, and jaw (oral and maxillofacial surgeons)
Ear, nose, and throat doctors (otolaryngologists)
Oncologist or specialists who specifically treat cancer (both medical and radiation oncologists)
Other health care professionals who may be a part of the treatment team includes dentists, plastic surgeons, reconstructive surgeons, speech pathologists, oncology nurses, registered dietitians, and mental health counselors.
Some Helpful Tips
It is important that your mouth is in good health before the cancer treatment begins. Before starting the cancer treatment, it is essential to give your mouth time to heal after any dental work.
Before, during, and after the cancer treatment, the health care provider can advise you on ways to control the pain and other measures that would help relieve the side effects of therapy.
Enquiring with the health care team about different aspects such as financial aid, transportation, home care, emotional, and social support for yourself and your family should be also taken into consideration.
Get yourself screened for oral cancer today. Reach out to us on-call 408-963-6678 or by scheduling an online appointment for a consultation at our office in Campbell, CA. We will be happy to guide you further.